To maintain a culture and foster a spirit incorporating financial participation and engagement with our employees and others in giving back through volunteer time, donations and awards to recognized nonprofits, 501(c)(3) charities and other vetted qualifying causes, with a special focus in local JX business divisions communities.
To grow the philanthropic endeavors of the JX Gives Back Family Foundation, Inc. to be an organization that has a positive effect for the numerous nonprofit and 501(c)(3) charities and other vetted and merited causes that directly assist, support, improve opportunities and the quality of life for individuals, the human condition and the environment working with and through other community services and programs.
COMMUNITY. HEALTH. ENVIRONMENT. EDUCATION. ANIMAL WELFARE.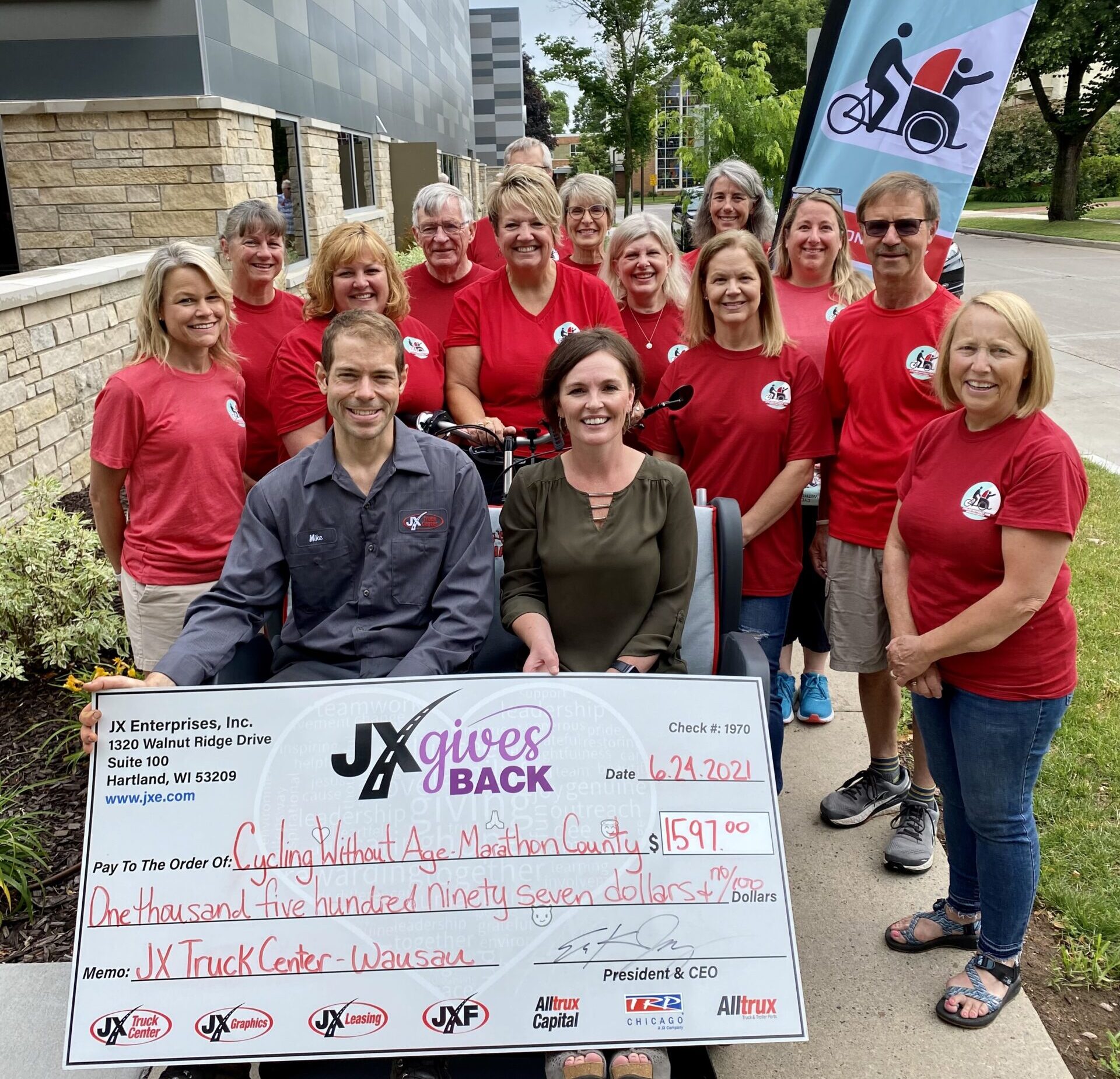 THERE'S MORE TO US THAN TRUCKS
Community service, support and engagement is woven into the fabric of our organization's culture. Besides supporting countless charities and organizations, including local food pantries, hospitals, shelters, customer charitable causes and foundations, JX Gives Back Family Foundation has established several company-wide community support initiatives.
JX Enterprises (JXE) established the JX Gives Back Family Foundation (JXGBFF) in 2017 to cultivate vibrant communities and create a culture of giving.  JXGBFF raises funds through biweekly employee contributions, an annual match by the Jorgensen family, and external donations. In 2020, JXGBFF secured its 501(c)(3) nonprofit status.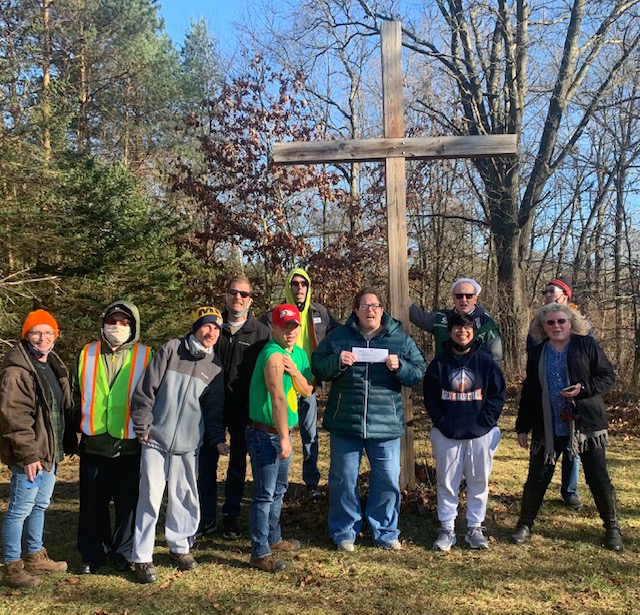 1,618
Charities Supported
883,822
Total Donation Dollars
1,200
Employee Volunteer Hours
"I am so happy to receive your heartfelt donation to Community Harvest. Thanks to your generous gift, we are able to feed families throughout the winter months when food insecurity can be at its highest. Your generosity has truly warmed my heart."
– Community Harvest Food Bank of Northeast Indiana
"Thank you for your recent contribution to the Natural Resources Foundation (NRF) of Wisconsin. Your gift strengthens our local conservation mission – supporting lands, waters, wildlife, and environmental education across our beautiful state of Wisconsin!"
– Natural Resources Foundation of Wisconsin
"We, at The Language Conservancy would like to thank you and the JX Gives Back Family Foundation for your generous gift. The generous support of the JX Gives Back Family Foundation will help us continue to revitalize and reawaken Native American and Indigenous languages through the creation of teaching materials and language-learning resources."
– The Language Conservancy
"Thank you guys so much for donating to our rescue!! That was a very, very, generous donation, and we are extremely grateful for this check!!! We couldn't do, what we do, without the support from businesses such as yours, so thank you again, from the bottom of our hearts, here at Dalis To The Rescue!"
– Dalis To The Rescue, Alma, MI
Thank you to JX Truck Center! JX Gives Back Family Foundation donated over $1,600 to assist women and children in crisis.
-The Hannah Center, Inc in Marshfield, WI
"We are thankful to have been chosen by your foundation as a charity recipient. 100% of our fundraising efforts are directed to vet care for our rescue dogs."
-WILD Canine Rescue, Springfield, IL
Employees at JX Enterprises are given many unique opportunities to contribute to and give back to the communities we do business in. Employees can donate to JX Gives Back Family Foundation directly from their paychecks each month. 
In addition, we provide JX employees with 8 hours of Volunteer Time Off (VTO), allowing them to take paid time off to volunteer for their favorite causes!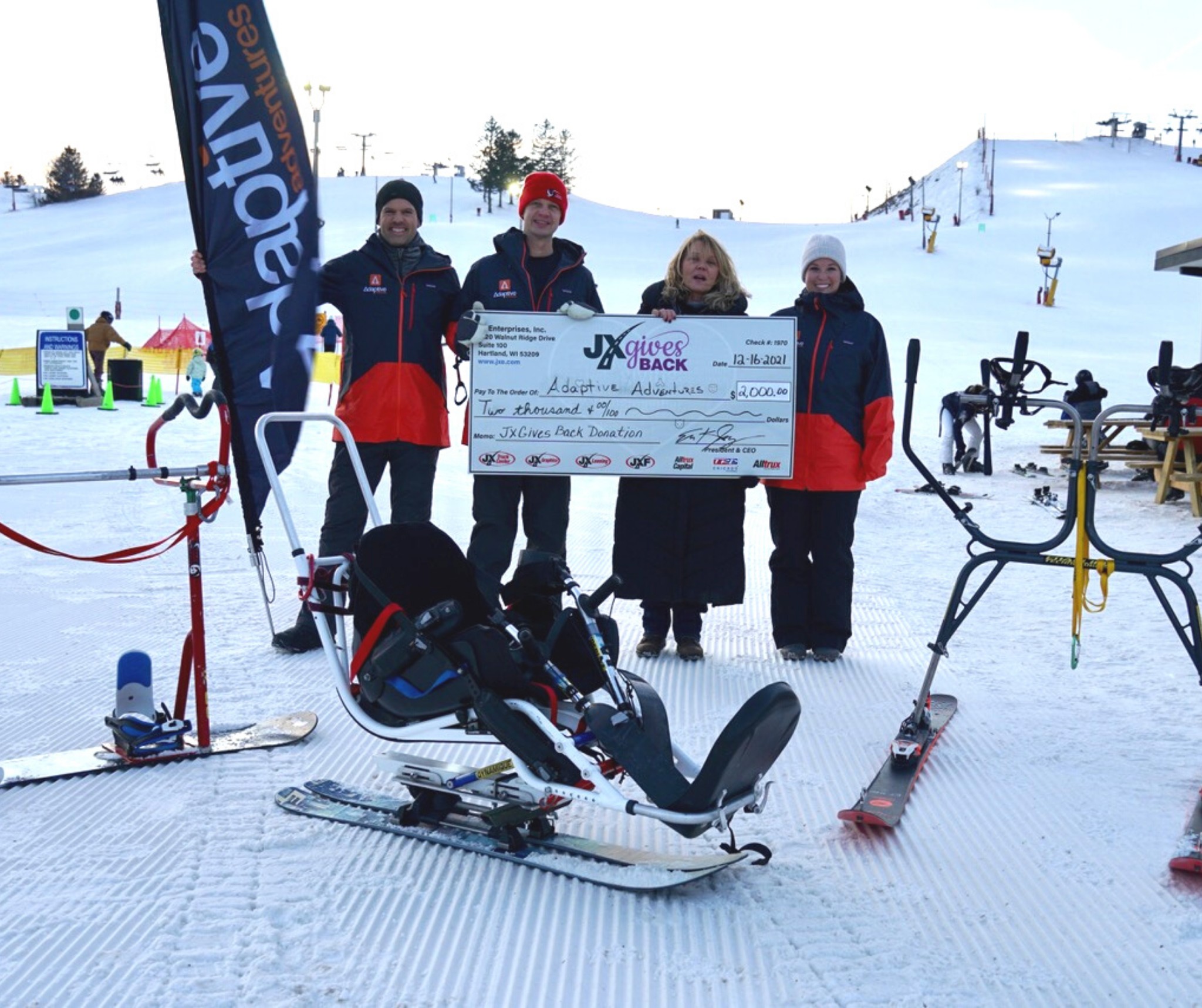 Adaptive Adventures mission is to provide progressive outdoor sports opportunities to improve quality of life for children, adults and veterans with physical disabilities and their families.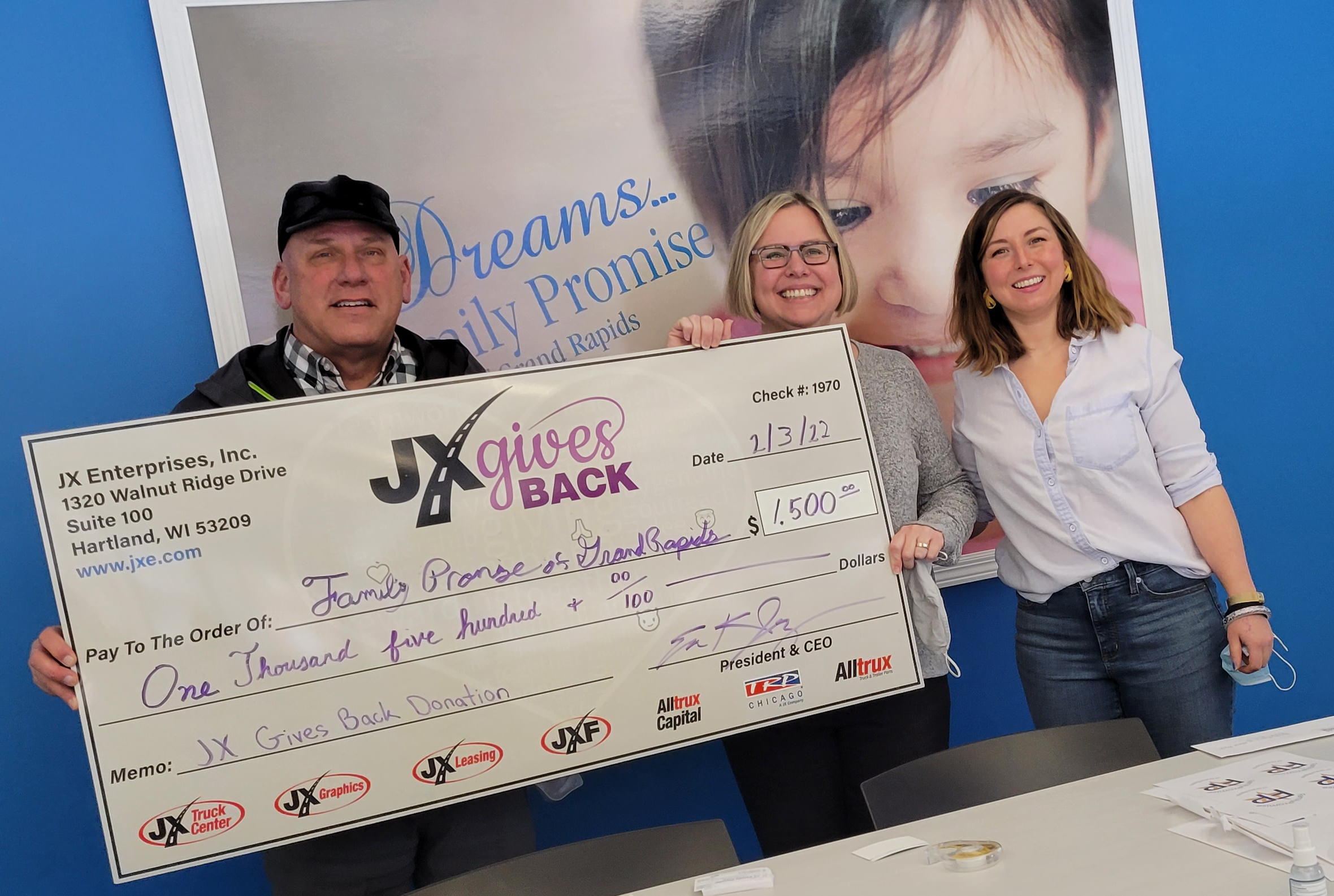 Family Promise of Grand Rapids
End homelessness, one family at a time, by engaging community orgs to provide emergency shelter and basic needs.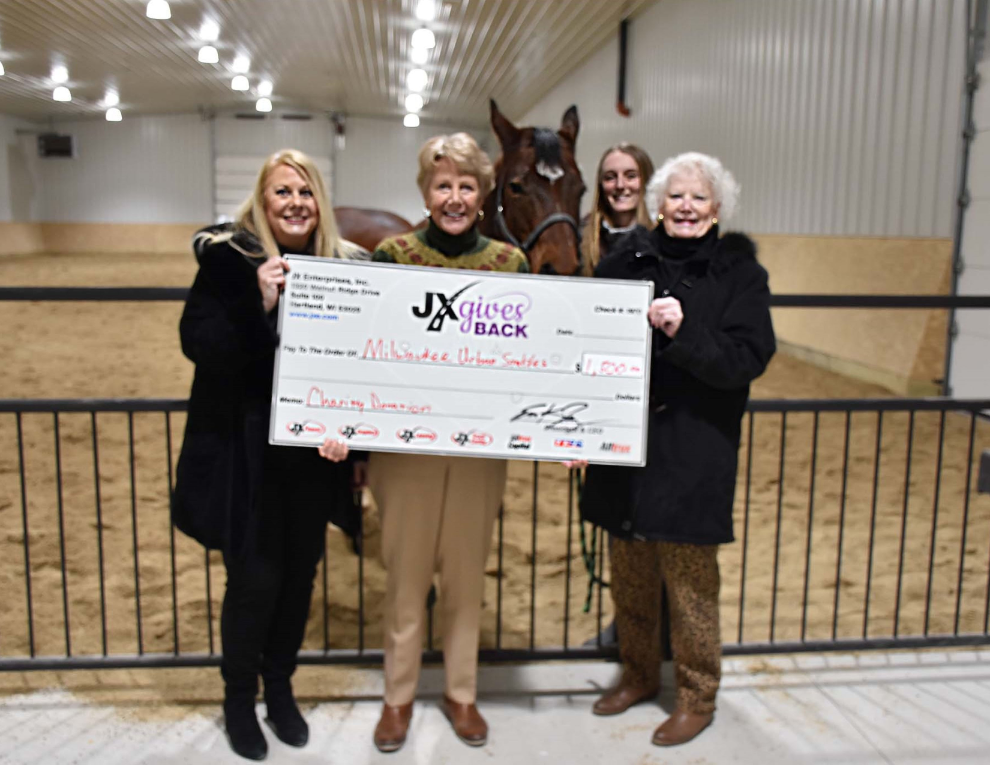 An innovative private-public partnership designed to not only be the new home for MPD's mounted patrol, but also act as a unique resource for strengthening relationships between our police and our communities.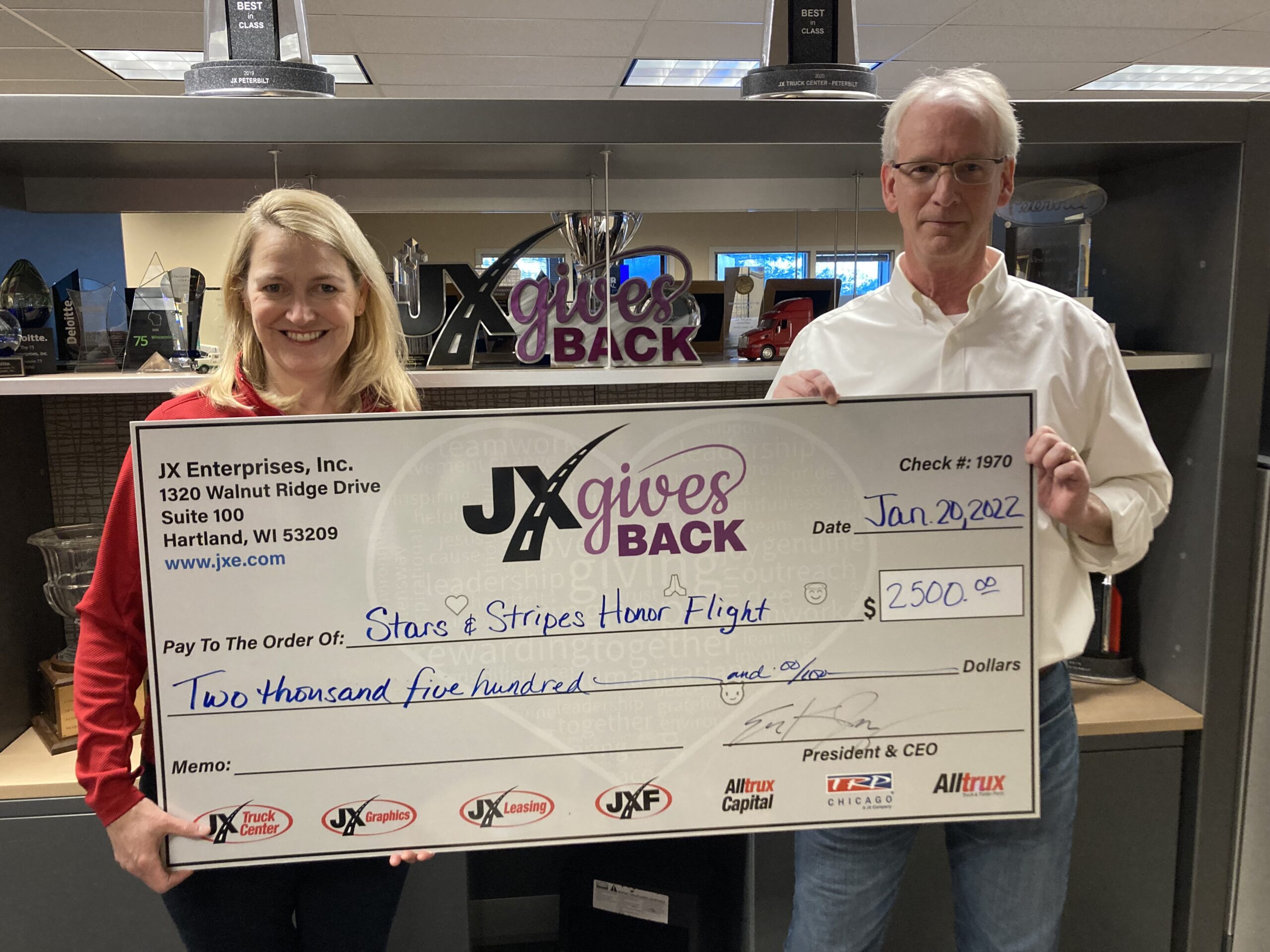 Stars & Stripes Honor Flight
Stars and Stripes Honor Flight honors veterans with a life-changing trip to Washington, DC to visit the memorials and experience a full day of honor and thanks.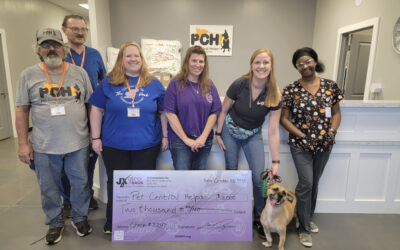 He's a good boy, but with a mysterious past. He went by several aliases, with Bob and Charlie among his monikers. How he ended up in a Kentucky pen facing an uncertain future is a story now lost to time. How he made his way to Central Illinois and eventually into the...