He's a good boy, but with a mysterious past. He went by several aliases, with Bob and Charlie among his monikers. How he ended up in a Kentucky pen facing an uncertain future is a story now lost to time. How he made his way to Central Illinois and eventually into the arms of Becky, his new owner, is a story still unfolding … one snuggle, walk and camping trip at a time.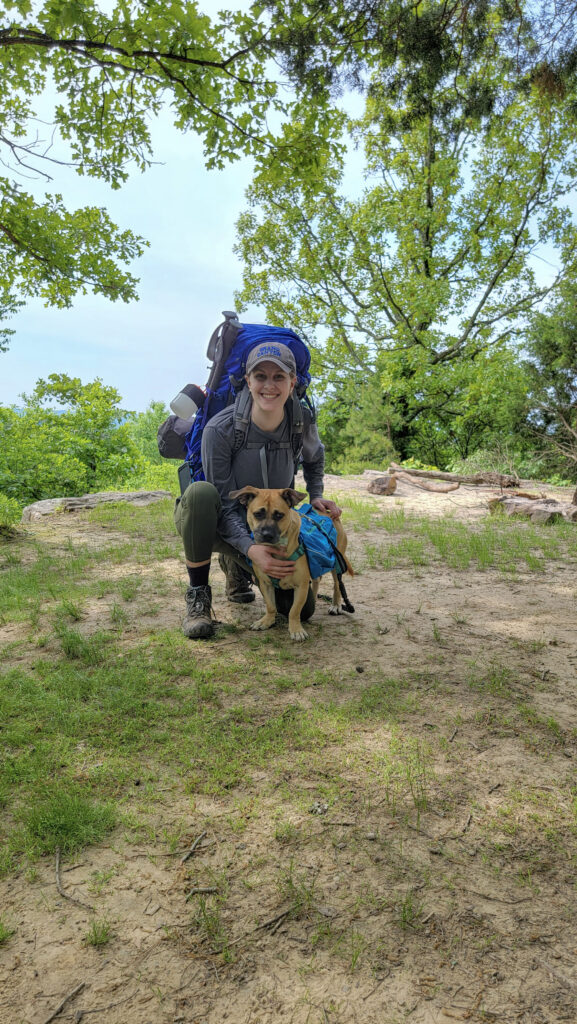 His name is now Roscoe and he is a basset hound and German shepherd mix. He was rescued by Bloomington, Ill.-based Pet Central Helps, a no-kill animal shelter, from a Kentucky shelter with a different policy toward its four-legged residents. Pet Central Helps routinely takes on dogs and cats from shelters that do not have no-kill policies to give them more time to be rehomed.
Pet Central Helps also differs from some shelters in a few other ways, such as their focus on matching the right person with the right dog or cat. One of its many success stories is bringing Becky, a Truck Rental Representative with JX Truck Center-Bloomington, together with Roscoe, a fiveish-year-old dog she adopted in August 2021.
"They care about trying to match dogs to the lifestyles of the prospective adopters," said Becky. "I wanted an adventure buddy. I love to camp, I like to backpack, and go on trips and travel. So, I wanted a dog who would be able to keep up with that and do those things. And Roscoe is little Mr. Adventure pup.
"He's been really perfect fitting into my life."
After bringing Becky and Roscoe together, Becky brought Pet Central Helps together with the JX Gives Back Family Foundation. She nominated the non-profit rescue organization as a candidate to receive a donation from JXGBFF and last month the shelter was presented with a check for $2,000.
Roscoe (who went by Bob at Pet Central Helps and was named Charlie by a previous owner) has taken very well to his new home and his new name. "Roscoe just seemed to fit," Becky said. "But it's funny I picked that name because so many people on the street ask if they can pet him and they ask his name. They say that fits, he looks like a Roscoe."
During their 15 months together, Roscoe has taken one backpacking trek, numerous hikes and nights of camping, and many car trips, earning himself the Mr. Adventure nickname. He's also graduated from two training courses and is going on to earn his third training degree.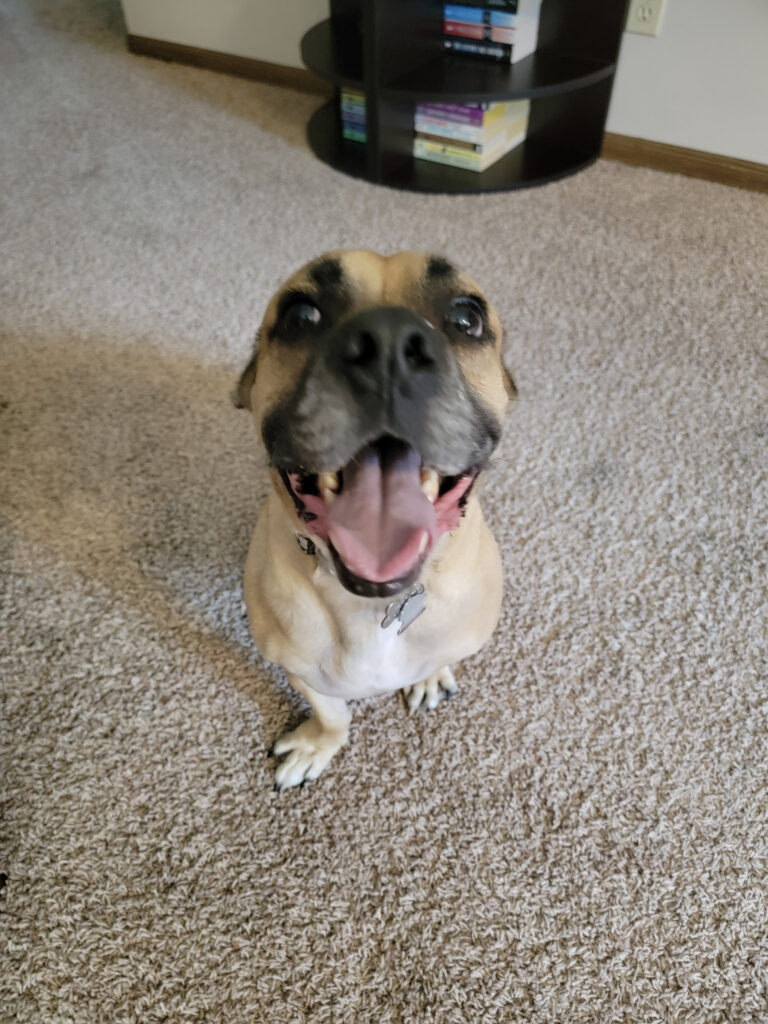 "He came to me only knowing sit and bad habits. He was kind of a wild child," Becky said. "I don't think he had many rules in his previous home. Before, he couldn't focus on anything, but now he can do a three minute stay. He does all the fun things, he's learned a lot of tricks."
Pet Central Helps also provides free training, another differentiator from more traditional shelters, and a great strategy to help ensure that when pets are placed in new homes, those homes become forever homes. There's also other post-adoption support, such as access to behavioral specialists and a Pet Central Helps alumni group where adopters share stories and pet ownership tips.
Those services, as well as the rescue organization's general mission and history of success, helped in JXGBFF's decision to make a donation. JXGBFF, also a 501(c)(3) non-profit organization, is operated by the Jorgensen family and its family-owned JX Enterprises. It helps scores of charities both nationally and within the communities of its 28 JX Truck Center locations throughout Illinois, Indiana, Michigan and Wisconsin. Funds are raised through biweekly employee contributions, external donations and an annual financial match by the Jorgensen family.
JX employees also participate in the company's Volunteer Paid Time Off program, as well as donate their own time and effort. Becky, for instance, handmakes bandannas with the Pet Central Helps logo for dogs who don't like collars, like the one Roscoe proudly wears.
Becky's advice for those looking to adopt a shelter animal is to "ask questions, because it's a long-term commitment. All rescues have baggage, but they all love a little bit harder. They have lots of love and should be given a chance."
Roscoe is making the most of his chance. When not adventuring or taking road trips, he engages in his own favorite activity.
"His life philosophy is hugs and snugs," Becky said. "He loves hugs and loves to snuggle."