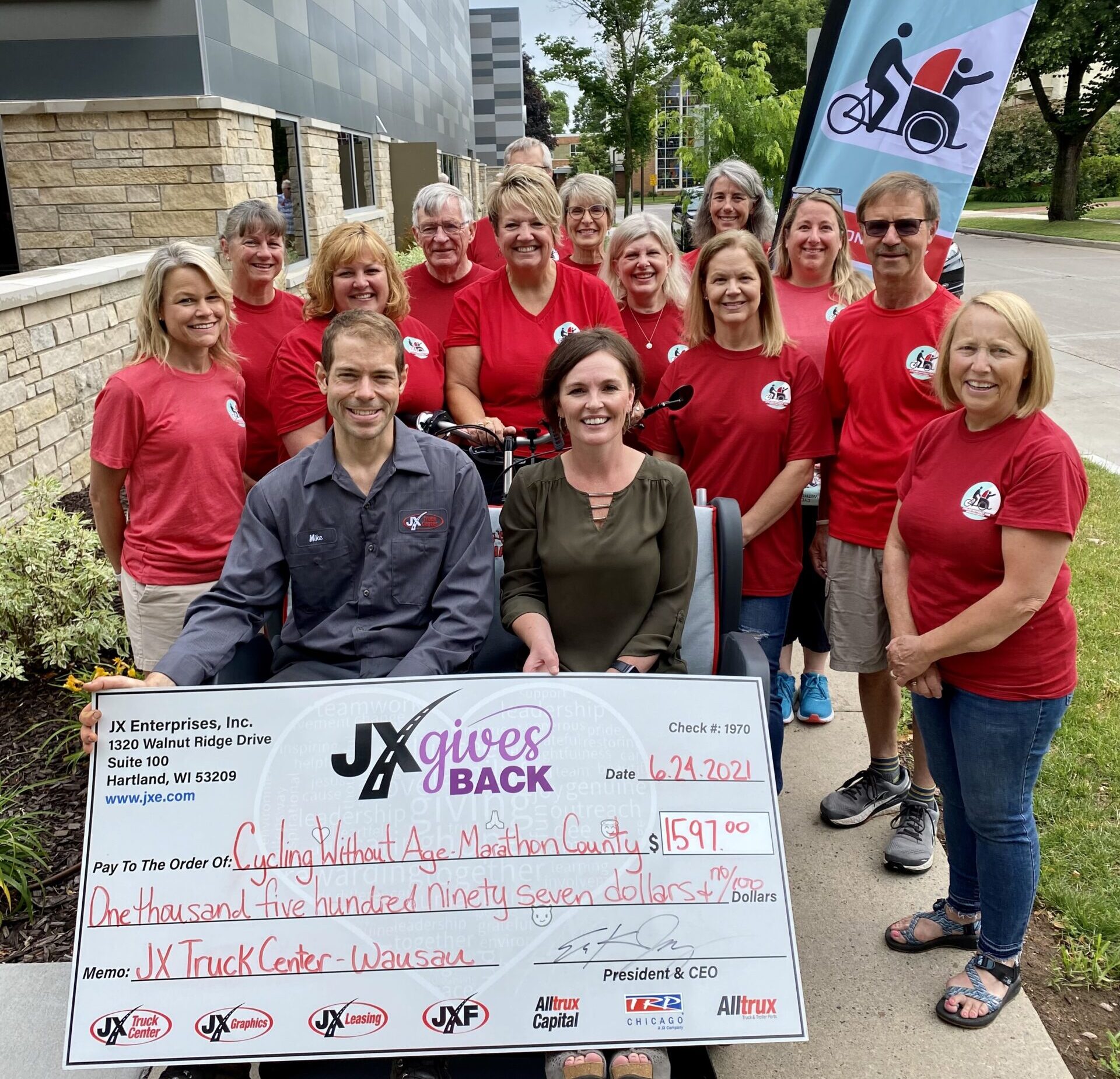 Over the years, JX Enterprises' parts, service, leasing, sales, and rental solutions have brought us great success. For that we are grateful. That's why, as a company, we seek out local community needs, and as a group, give back to the communities in which we live and work.
JX Gives Back Family Foundation was established in 2017 and reached nonprofit 501(c)(3) status.
To maintain a culture and foster a spirit incorporating financial participation and engagement with our employees and others in giving back through volunteer time, donations and awards to recognized nonprofits, 501(c)(3) charities and other vetted qualifying causes, with a special focus in local JX business divisions communities.
To grow the philanthropic endeavors of the JX Gives Back Family Foundation, Inc. to be an organization that has a positive effect for the numerous nonprofit and 501(c)(3) charities and other vetted and merited causes that directly assist, support, improve opportunities and the quality of life for individuals, the human condition and the environment working with and through other community services and programs.
 JX Gives Back strives to serve local communities in each of our states, supporting each of our 5 pillars: community, health, environment, education, and animal welfare.
Community
We serve community oriented organizations based in our home states of Michigan, Wisconsin, Illinois, and Indiana.
Health
A healthy community thrives on healthy members. We want to ensure that everyone has access to health and wellness resources. 
Environment
The environment we live in affects us in a myriad of ways. We want to protect our planet for the enjoyment of current and future generations.
Education
Education is often considered the great equalizer. Everyone deserves access to education, but that can be difficult for those who need it most. We want to change that. 
Animal Welfare
For many of us, our pets are our family, and the wildlife around us enriches our lives. We strive to make life great for our four-legged community members!